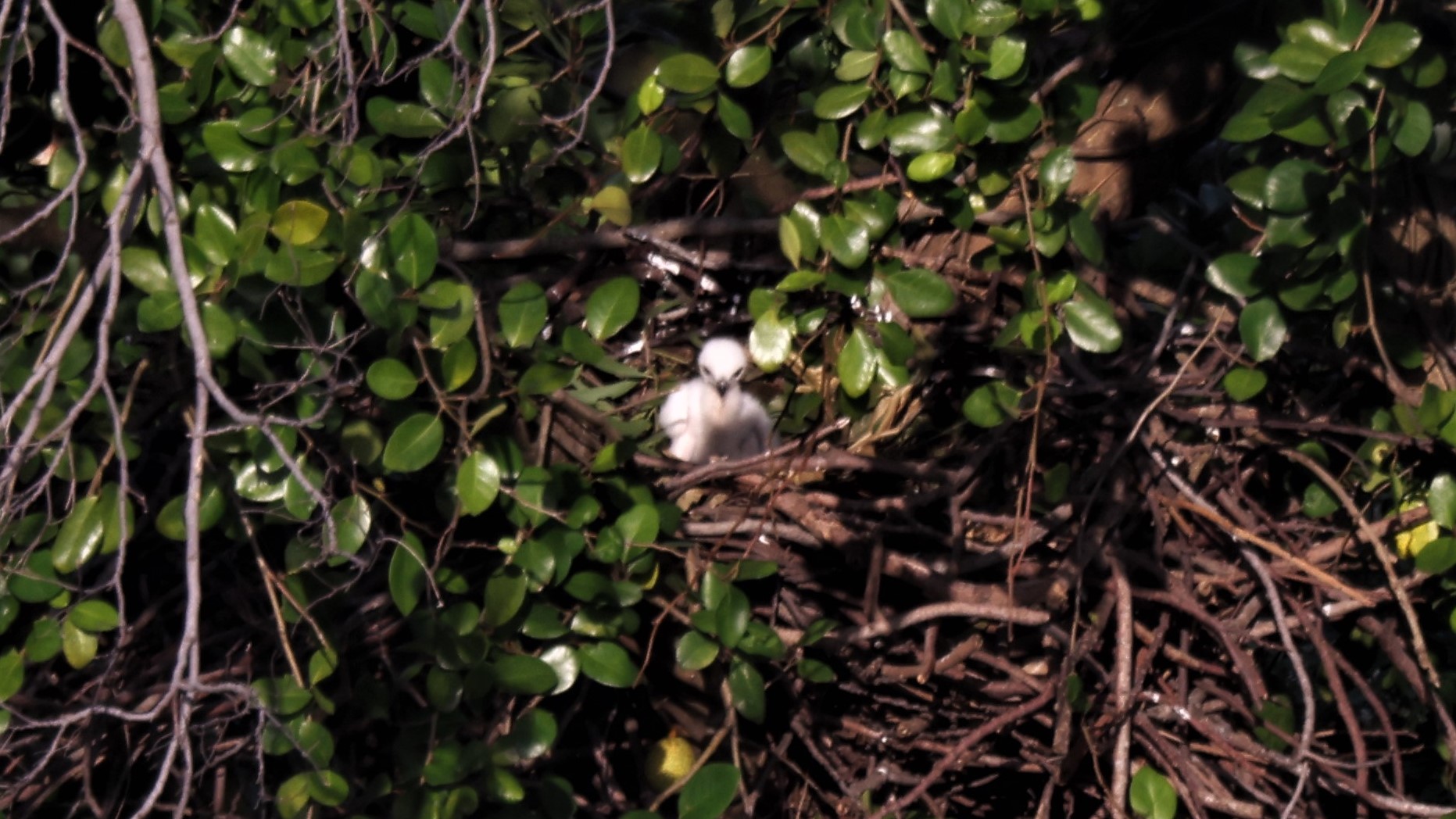 The Last Eaglet of Dover Forest East
2023-02-17: 13 days old
2023-02-13: 2nd email sent to HDB; personal message sent to HDB personnel
2023-02-08: 1st email sent to HDB informing them about the chick
2023-02-08: 4 days old
2023-02-04: Eaglet hatched
Snowy is an eagle chick that was born on 4 Februay 2023. Snowy is also the last eaglet of Dover Forest East, which is currently being fenced up to be cleared for public housing.
Snowy's parents, the resident mating pair of changeable hawk-eagles in Dover Forest East, have probably been living there for some years now. Their calls blend in with the rest of the ambient forest sounds carried over in the wind to Ghim Moh Link where I stay, and as such I have always taken them for granted. It was only after I started advocating for Dover Forest's conservation from early 2021 that I gradually realized how wondrously rare it is to hear these locally endangered eagles calling from a forest in your backyard. Rarer still it is to be able to observe them bringing their fluffy show-white chick into the world. So wonder was probably the only word to describe my experience of first seeing the tiny white fluffball, whose body was only as big as its head, clumsily moving amongst the brown of the nest hidden amongst the green of the draping vines. It was a clear morning on 5 February 2023, and the eaglet was only one day old. To my wife and me, this tiny chick, this flash of white so prominent and uncamouflaged, would be Snowy, the last eaglet of Dover Forest East.
Dover Forest East is currently being fenced up to be cleared for public housing. While the Housing and Development Board (HDB) has an environment management and monitoring plan (EMMP) in place, they would not be the first to be aware of the presence of the eaglet. As such, measures to ensure that disturbance is minimized and a sufficient mass of forest is retained to provide the eagle family with food until the eaglet becomes independent of its parents may not be implemented. I have sent emails and messages to the relevant department and personnel at HDB in the earlier half of February 2023. From our observations, last year's (2022) eaglet was also born in January. It went on to take flight in mid-April, and in September it left Dover Forest East, being finally independent of its parents. I am looking forward to HDB's assurance that measures will be taken to ensure that Snowy is able to follow in its elder sibling's footsteps to successfully grow up and achieve independence from its parents in September this year.